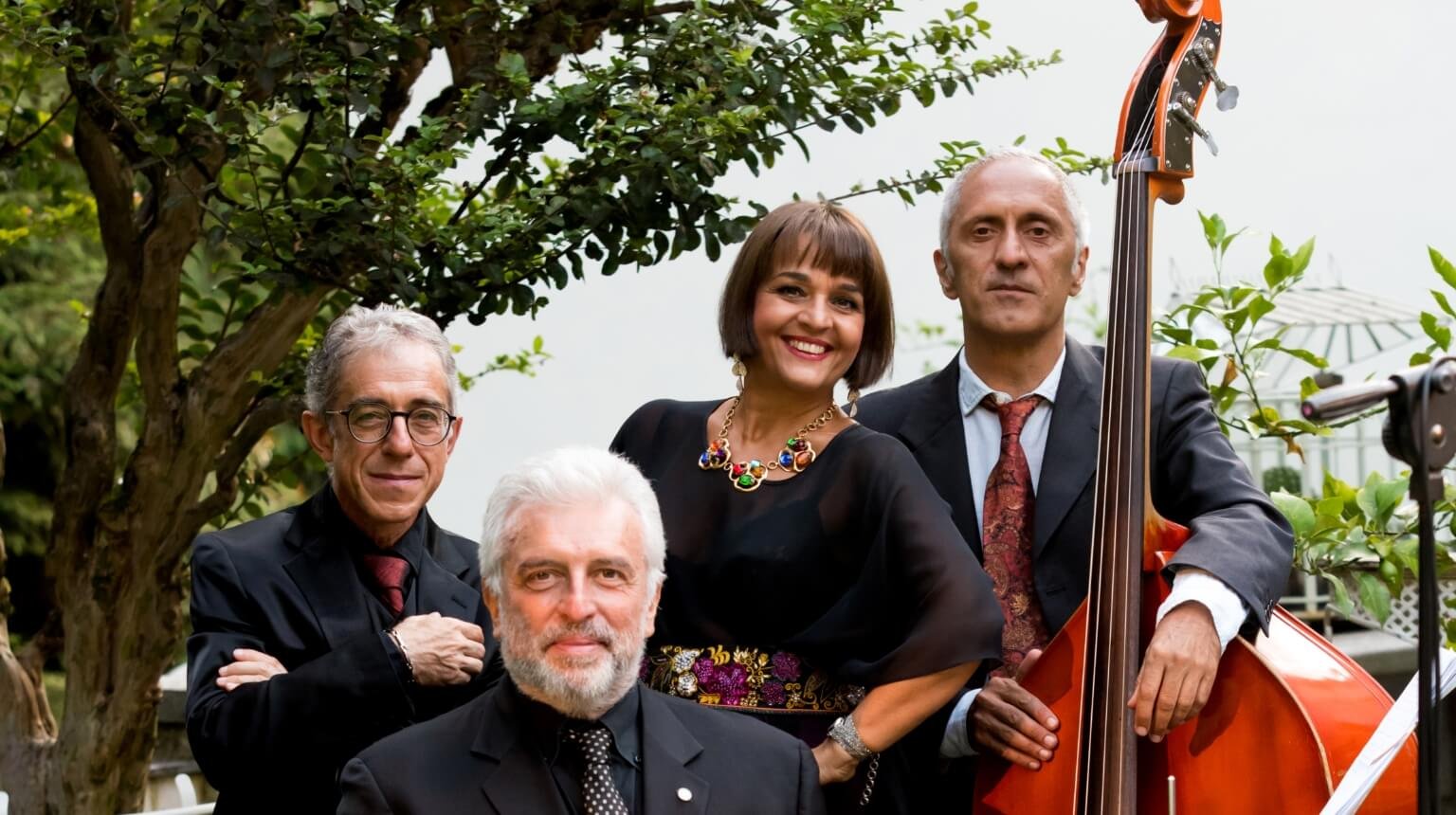 Domenica 29 Ottobre 2023
"Green Jazz day – Il Gusto del Jazz"
In collaborazione con Pro Loco di Moncalieri – Ente di gestione delle Aree protette del Po piemontese e Gruppo micologico torinese
Parco delle Vallere  – Corso Trieste , 98 – Moncalieri
A partire dalle ore 12,00:
Concerto ad impatto acustico "Zero" attraverso cuffie Silent System "Lil Darling quartet"
con degustazione di prodotti enogastronomici della Collina del Po.
presenta
Stories of Jazz
Lil Darling quartet
Lil Darling: voce
Fulvio Vanlaar: pianoforte e flicorno
Francesco Bertone: contrabbasso
Luca Rigazio: batteria
Quante storie si possono raccontare partendo da una canzone jazz …
E' l'intento di Lil Darling al secolo Liliana Di Marco, cantante, attrice e compositrice, che  riesce a combinare insieme le sue più grandi passioni: il teatro e il jazz.
" Stories of Jazz" è un nuova scelta di brani arrangiati dal pianista Fulvio Vanlaar, arricchita dai racconti che Lil Darling ci offre in quanto appassionata lettrice di biografie e libri dedicati al jazz. Nuove sonorità che si sviluppano su brani dal groove accattivante come Born To Be Blue, Old Davil Moon che ammirano le versioni di Chet Baker, mentre i grandi classici come Days of Wine and Roses, On a Clear Day, ricordano le interpretazioni del musical. I tempi veloci sono su jazz-songs che normalmente si eseguono a ballad e le scansioni ritmiche latine si inseriscono in alcuni brani in modo inaspettato con la voce che, capace di efficaci travestimenti, improvvisa sulle armonie del pianoforte di Fulvio Vanlaar. La ritmica di Francesco Bertone al Contrabbasso e Luca Rigazio alla batteria, sono in perfetta sintonia e completano un concerto di vera pulsazione emotiva dove la teatralità della voce di Lil Darling dialoga con il trio creando un perfetto interplay.