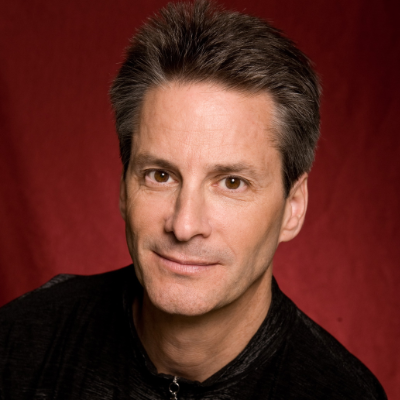 Steven Mercurio
06 NOVEMBRE 2022 - Ore 18.00
AUDITORIUM RAI "A. TOSCANINI" di TORINO
Via Gioacchino Rossini,15
Torino
Ore 18.00
STEVE MERCURIO
Maestro Steven Mercurio is an internationally acclaimed conductor and composer whose musical versatility encompasses the symphonic and operatic worlds.   For five years, he was Music Director of the Spoleto Festival and Principal Conductor of the Opera Company of Philadelphia. Maestro Mercurio is also a sought after collaborator for many award winning recordings, arrangements and film projects.
For the stage, he has conducted more than forty-five different operas in seven different languages. His engagements have taken him to many of the world's best loved opera houses including the Teatro dell'Opera, Roma; Teatro Bellini, Catania; Teatro Filarmonico, Verona; Teatro Reggio, Torino; Teatro Verdi, Trieste; Theatre de la Monnaie in Brussels, Bonn Opera, Teatro Massimo, Palermo, English National Opera as well as the American opera companies of San Francisco, Washington, Philadelphia, Seattle, Detroit, Opera Pacific, Florida Grand, Pittsburgh, Dallas and Cincinnati.
In addition to Maestro Mercurio's operatic repertoire, his symphonic appearances have included; the London Philharmonia, London Philharmonic, London Sinfonietta, thw Royal Philharmonic, Vienna Symphony Orchestra, Luxembourg, Prague Philharmonia, Sydney Symphony Orchestra, Pittsburgh Symphony Orchestra, New Jersey Symphony Orchestra and the Sacramento and San Diego Symphony Orchestras in addition to his own Spoleto Festival Orchestra.
Maestro Mercurio has conducted opera and symphonic pieces for several telecasts including the "Christmas in Vienna" series with the Vienna Symphony Orchestra for Sony Classical highlighted by the 1999 concert featuring "The Three Tenors." He also conducted the now classic, PBS broadcast special "American Dream – Andrea Bocelli's Statue of Liberty concert" with the New Jersey Symphony Orchestra.   Also for PBS, Maestro Mercurio led the 20th Anniversary Richard Tucker Opera Gala with the Metropolitan Opera Orchestra.
Internationally, Maestro Mercurio conducted the RAI (Italian) television broadcast of "La Boheme" from Cagliari, the Spoleto Festival performances of Berlioz's "Requiem," Scriabin's "Prometheus," Mahler's "Second Symphony," and an evening featuring the music of Chick Corea and Mozart with the Youth Orchestra of Santa Cecilia.
Recent recordings by Maestro Mercurio include "Il Trovatore," "Pagliacci," and "Cavalleria Rusticana" for Decca Records and "Manon Lescaut" with the Teatro de la Maestranza, Seville. Additionally, vocal collections have been recorded including "Verdi Arias" with soprano Daniela Dessi, "Romanze e Canzoni" an homage to Gigli with tenor Fabio Armiliato and, three albums with tenor Marcello Giordani including the recent, "Ti voglio tanto bene." He has also made a recording of dramatic soprano arias with Robin Folman. Mercurio's own original recording of vocal songs, "Many Voices," was recorded with the Prague Philharmonia and was recently released on Sony Classics. Maestro Mercurio's relationship with SONY Classical has led him to collaborate on a great number of recordings, most notably, "Christmas in Vienna" with the Three Tenors, Carreras, Domingo and Pavarotti for CD and home video. He has also recorded Richard Einhorn's cantata, "Voices of Light," Leo Brouwer's, "Concerto de Toronto," with guitarist John Williams, "Storyteller," featuring compositions by Wynton Marsalis, Patrick Doyle and Edgar Meyer, three violin concertos with the composer-violinist Mark O'Connor and a Grammy Award winning CD with Chick Corea.
Maestro Mercurio conducted the United States premiere of Zemlinsky's "Der Zwerg," for the Spoleto Festival in Charleston, performed and recorded Puccini's "Manon Lescaut" at the Teatro de la Maestranza in Seville and with the TeatroVerdi in Trieste, gave the world premiere and recording of Zandonai's "I Cavalieri di Ekebu." For the Spoleto Festival in Italy, he performed Menotti's opera, "Goya" (recorded for Nuova Era), Puccini's "Il Trittico," Berg's "Wozzeck," Korngold's "Die Tote Stadt," Shostakovich's "The Nose" and John Corigliano's "Symphony No.1." Among his accomplishments was the highly acclaimed Italian premiere of the complete version of Zemlinsky's "Der Zwerg," for the Teatro dell'Opera in Rome, the Italian premiere of Andre Previn's, "Streetcar Named Desire," in Torino and the Italian premiere of Kurt Weill's "Lady in the Dark" in Palermo and Rome. He conducted a new production of Verdi's "La Traviata" for the Staatsoper Bonn, and London's English National Opera, Puccini's "La Boheme" and Offenbach's "Les Contes d'Hoffman" for the San Francisco Opera.
As a composer, Maestro Mercurio's compositions include songs, chamber works, and pieces for large orchestra. "For Lost Loved Ones," was given its world premiere by Zubin Mehta and the New York Philharmonic Orchestra. His composition, "Mercurial Overture," was given its world premiere by the Oslo Philharmonic in a concert telecast honoring the Nobel Peace Prize winners with Maestro Mercurio conducting. Maestro Mercurio recently completed his first symphony titled, "A Grateful Tail," based on American playwright Eugene O'Neill's "Last Will and Testament of Silverdene Emblem O'Neill."
Maestro Mercurio is an acclaimed and sought after arranger. He has created arrangements for a wide array of artists, including Andrea Bocelli, Placido Domingo, Fabio Armiliato, Carl Tanner, Ben Heppner, Bryn Terfel, Marcello Giordani, Secret Garden and Sting.